STOP PAYING TOO MUCH FOR TIRES.


STOP PAYING FOR REPLACEMENT BRAKE PADS ALTOGETHER.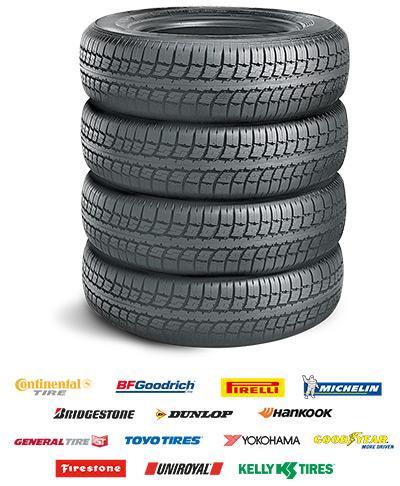 WHY THE RIGHT TIRES ARE IMPORTANT
You want your Ford to deliver superior performance, safety and handling. And tires are a big part of that. If you need new tires, talk to your Ford Tire Expert. They can help you choose the tires that are best for your vehicle based on how and where you drive.
You'll also find the right tires at the right price because we price-match for 30-days. Find a lower advertised price and we'll match it (49). No questions asked. We can even store your off-season tires for you (57)
Take advantage of our helpful Tire Finder Tool to inform yourself about the tires we carry.
Then, visit the Ford Store to talk to our Experts about helping you find the tire that's perfect for you.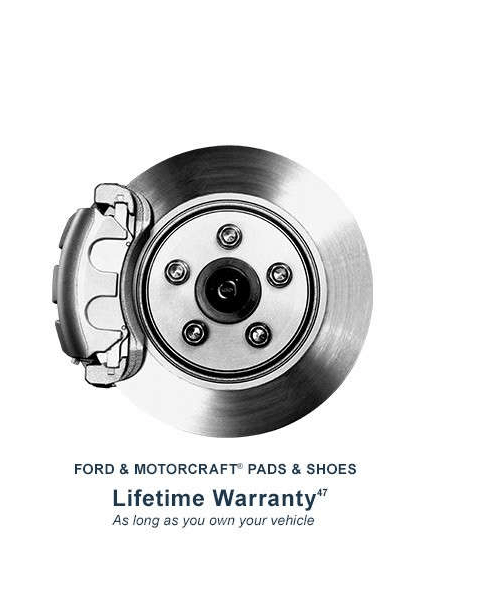 A COMBINED MILLION HOURS IN FORD-TRAINING HELPS OUR EXPERTS GET IT RIGHT
Ford Motorcraft® Brake pads are designed by Ford Engineers to be the perfect fit for your Ford's brake system. They are also tested in-lab and on-road to meet or even exceed federal motor vehicle safety standards48. Plus, our Technicians receive extensive training to ensure that your brake pads are installed right the first time, and give you like-new brake performance, and reduce noise and dust. Extensive training – that's something you'll value.