OTHER GARAGES MAY GIVE YOU A ONCE-OVER.


ONLY FORD SERVICE GIVES YOU THE WORKS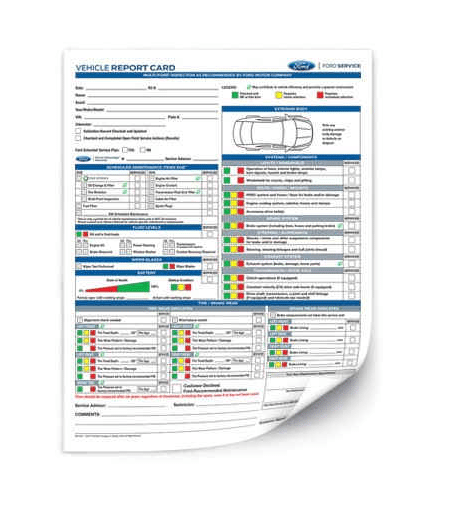 DON'T JUST GET SERVICE, GET THE WORKS
With The Works you get more than just an oil and filter change. It's our complete maintenance service that includes a tire rotation, up to 83-point inspection and a Vehicle Report Card that lets you know exactly how your Ford is running.
Enjoy the peace of mind that comes from knowing your Ford was serviced by Ford-Trained Technicians at Ford Service. Ask to be walked through the Vehicle Report Card after every service to see the results of your 83-point inspection to help give you a better idea of your vehicle's health.
A Ford-trained Expert will take you through an easy to follow Red/Yellow/Green rating system, to help give you an idea of what's running smoothly, what needs immediate attention, and what may require attention in the future.